Watch the video and you'll see, there was no other goal than free flowing traffic. Cities balance competing demands of hundreds if not more issues. The shiny visions of the future through the eyes of the 1950s, saw one purpose...and they excised the center of cities to do so, and all that complexity that goes with it.
Something tells me that behind the production of this sort of propaganda, you'll find the likes of Standard Oil, Firestone Tires, GM, and the usual gang. In the end, we traded urban congestion on city streets, the kind that populates city centers and patronizes small and local businesses, for this: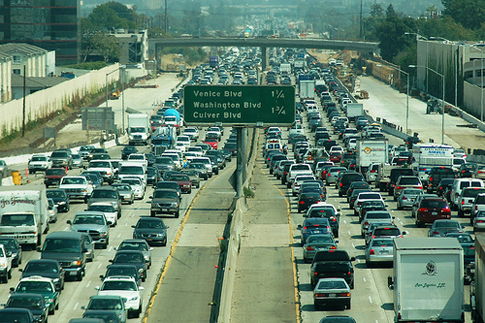 Where is your freedom and independence the car was supposed to bring to you now that you're stuck in this?
ht: Will.